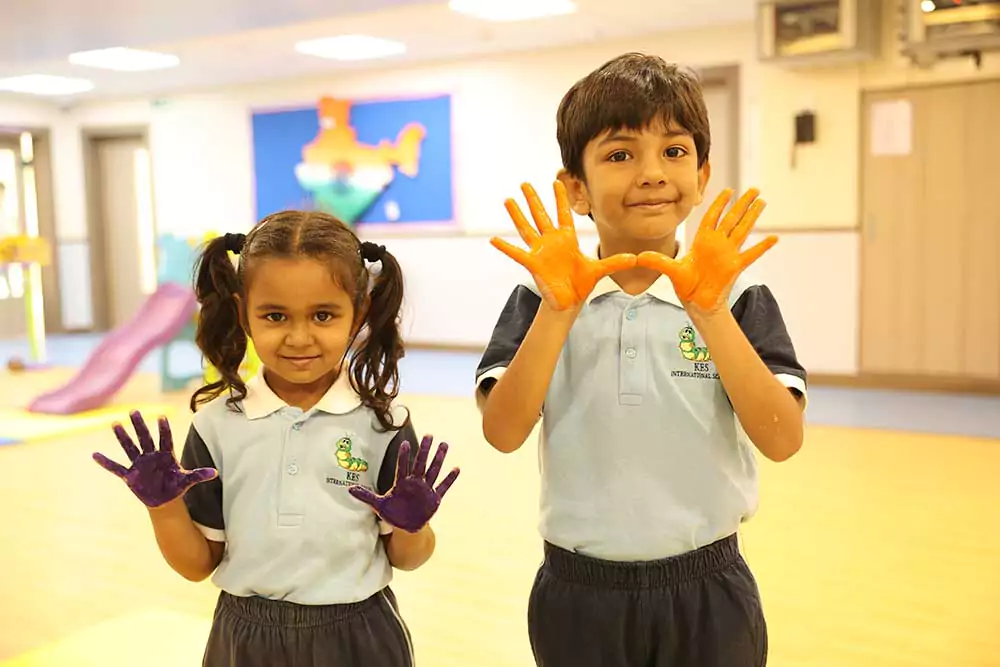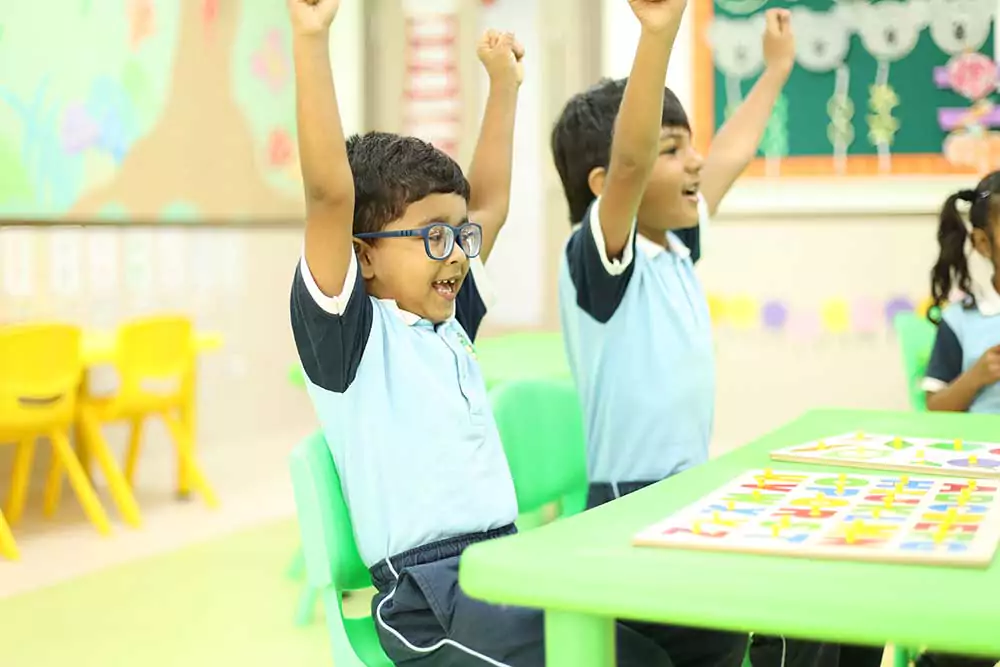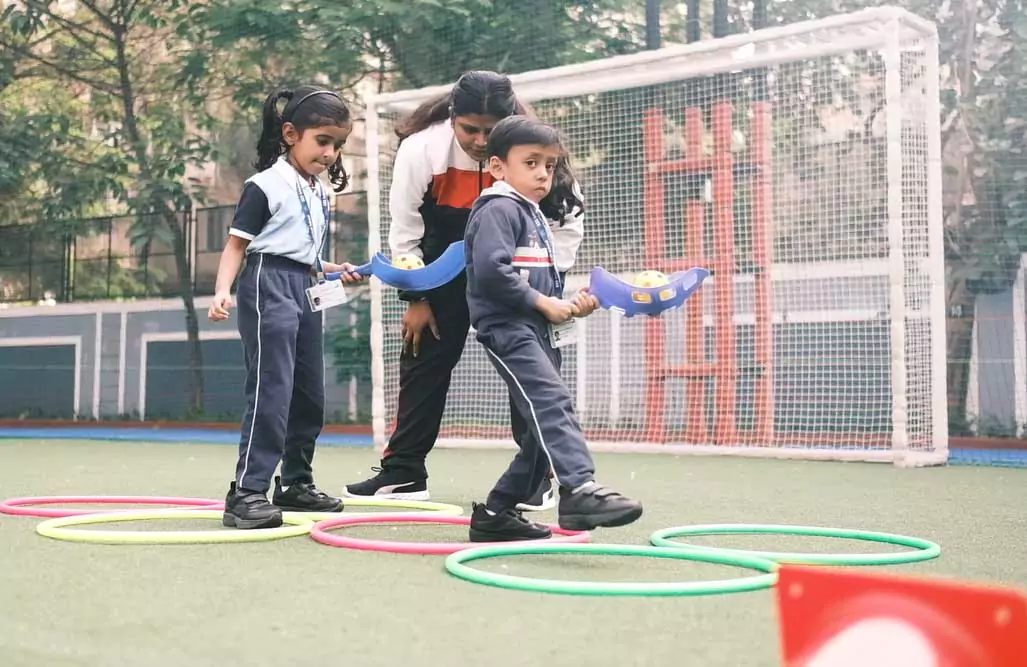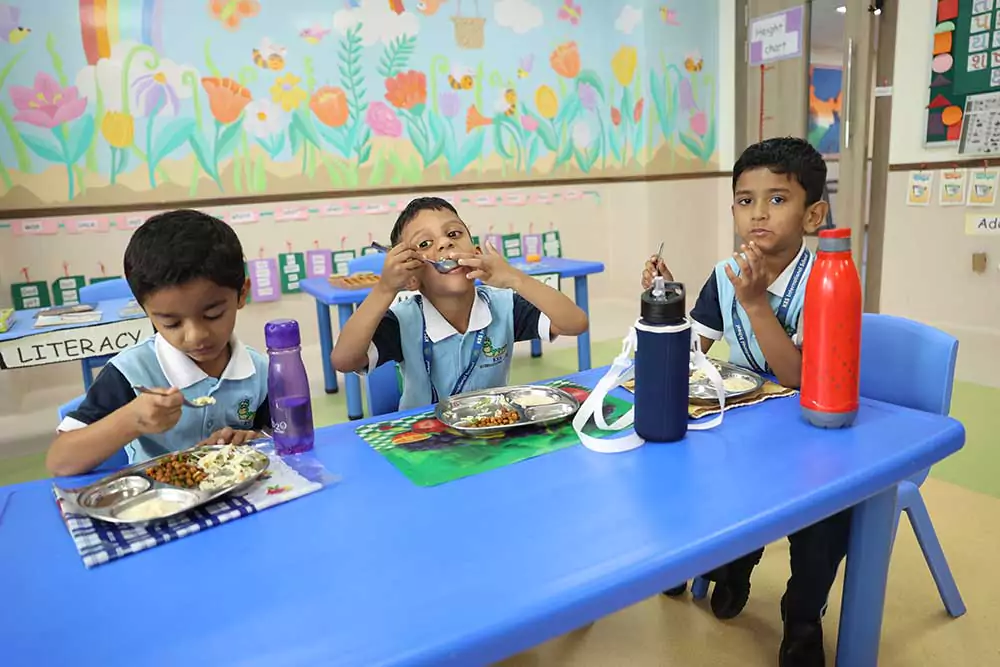 KES International preschool in Kandivali West incorporates all elements of academic interests that cater to the challenging requirements of the present-day educational needs. To prepare the future generation of learners of meeting the challenges of an ever-advancing knowledge-based society and a dynamically changing environment, we as the best preschool in Mumbai believe that it is imperative that children are equipped with a repertoire of skills and a positive attitude with a sensitized perspective to become global citizens. It is a well-known fact that a strong foundation in the preparatory classes play a vital role in forging lifelong learning competencies as well as holistic child development. The early childhood curriculum by our pre primary school in Kandivali West aims to provide a holistic and broad-based education, considering all aspects of child behaviour, to equip them to meet the challenges in life and to develop their future for lifelong learning.
The best Pre-School in Kandivali provides opportunities for budding, inquisitive minds to discover the world in novel ways as they gain self-confidence, and coordination, learn advanced functionality and start to interact with the outside world, making us stand out from other Pre-Schools in Mumbai. This is because we are aware that a good daycare or preschool offers the best foundation for a child's development. KES preschool in Kandivali West provides a secure and supportive setting while fostering the learners' full physical, social, and cognitive abilities. Teachers at KES Pre-School in Kandivali West are kind, driven, and sensitive to the requirements of young children. Our Play School in Mumbai is a highly recognized learning environment that offers individualized attention to support every child's particular needs.
Our Pre-School in Mumbai combines progressive instruction with an ideal fee structure. As one of the acknowledged, Play Schools in Kandivali, we provide a stimulating atmosphere where learners are continually motivated to discover social skills and learn. KES International School at West Mumbai is the place to go if you're seeking good preschools in India that will help your child grow into a successful adult.
The areas of development for Early Year students will be divided into 7 parts.


Personal, Social and Emotional Development



Physical and Motor Development



Cognitive Development



Language and Literacy Development (Verbal/Oral speaking skills of Hindi/Marathi/Gujarati in Sr. KG)



Arts and Creative Development



Technology the new emerging area, i.e. Computer Play



Promoting Life Skills (Caring for environment, involved in self help skills, etc)
Our School will provide young learners with an emotionally supportive learning environment where they will have a freedom to:


Explore-listen



Investigate-express



Discover - cooperate and work with others



Experiment- empathise