Primary School In Kandivali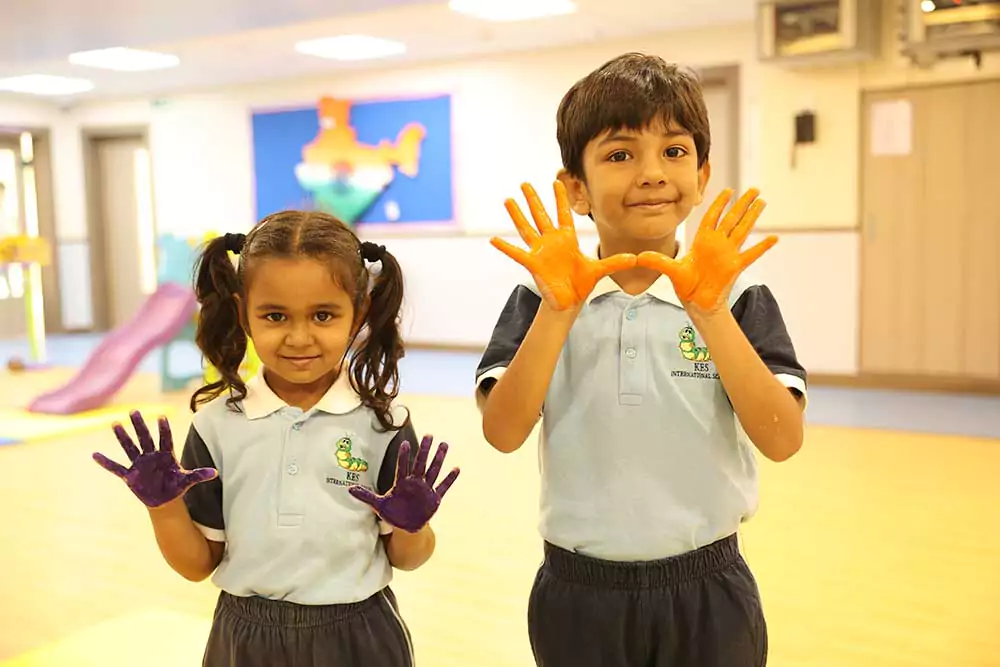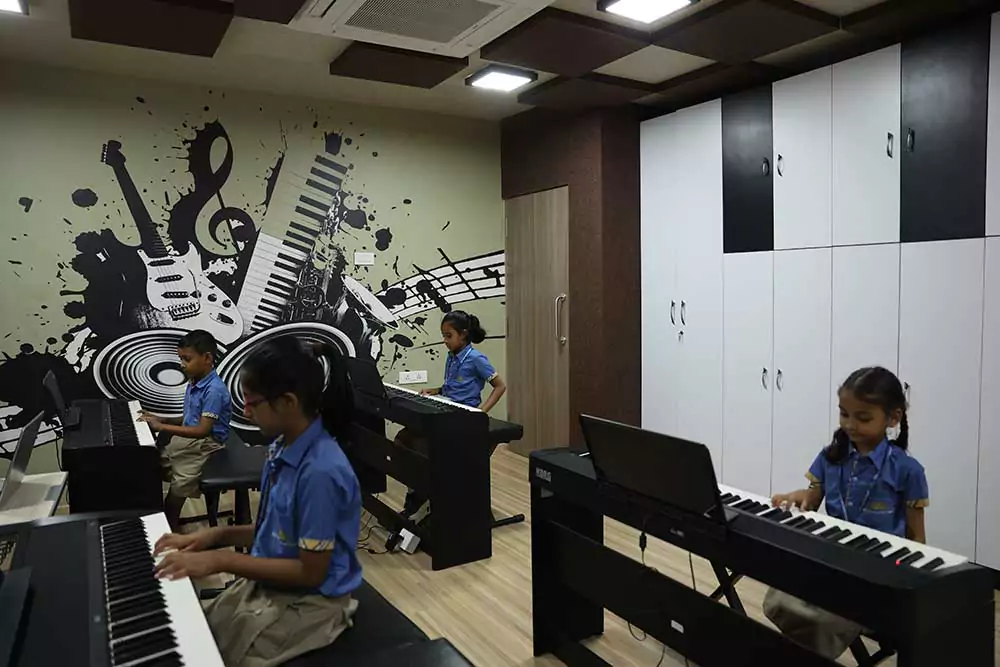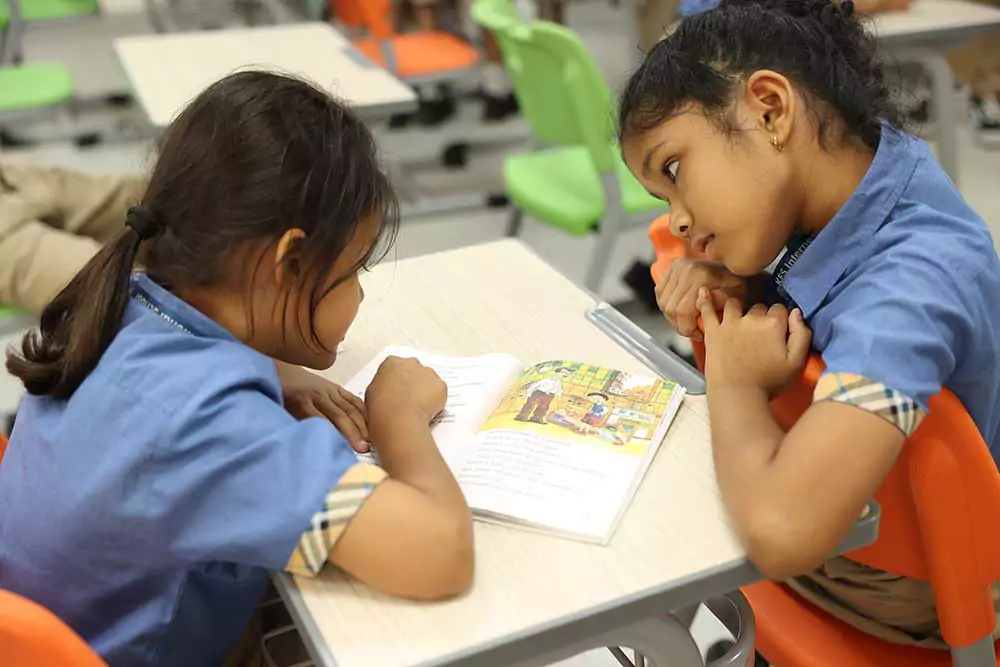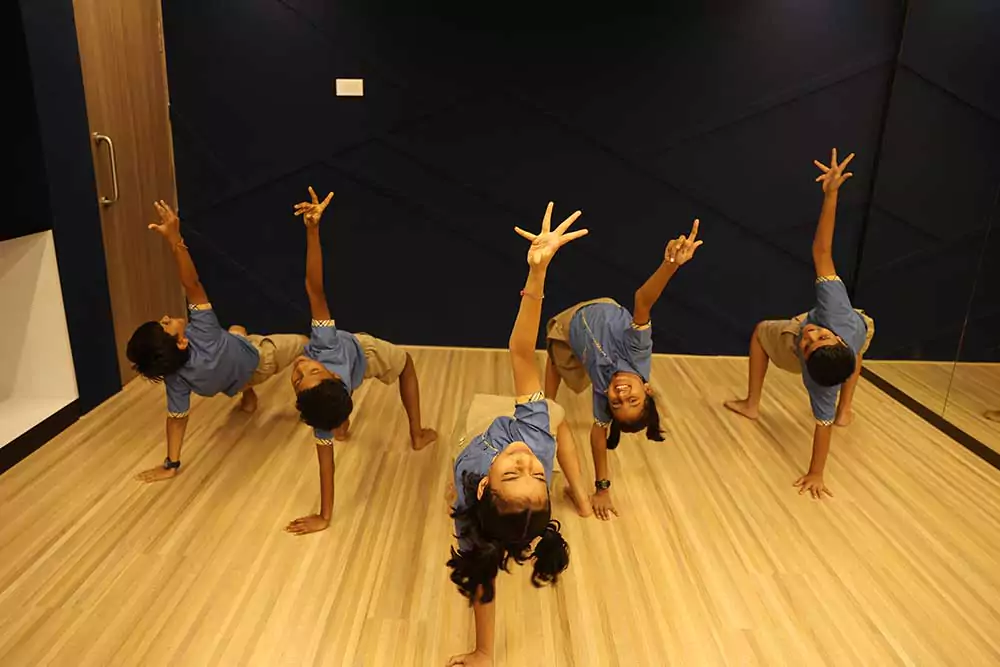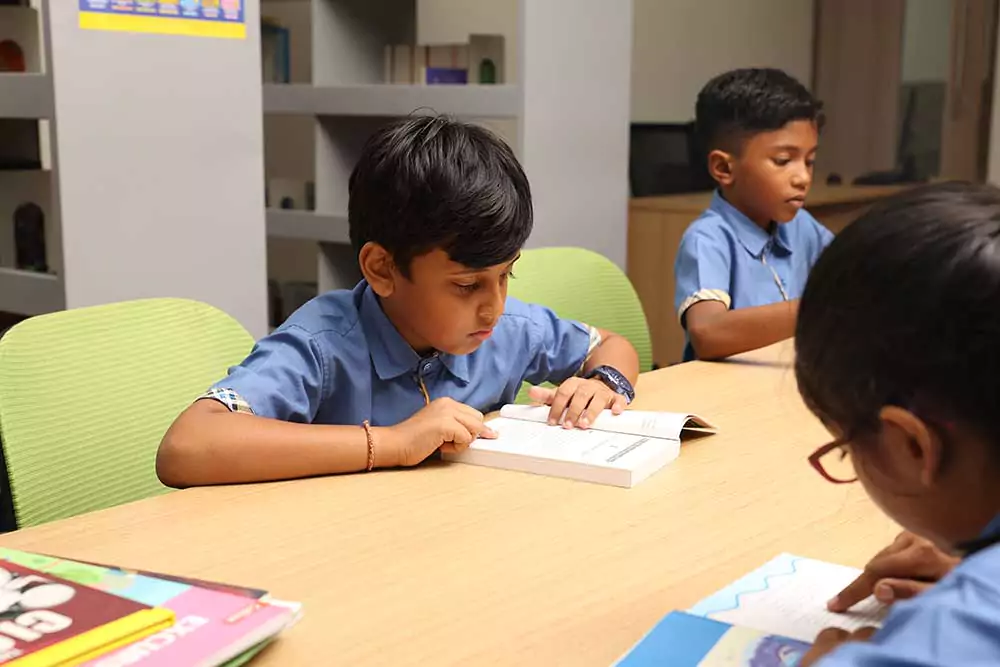 KES International primary school in Kandivali West (Class 1 to 5) lays emphasis on developing the ability to question, to analyse, to investigate, to think critically, to solve problems and to interact effectively with others.
The theme-based curriculum facilitates in addressing the issues related to the area under study in a holistic manner. Our scholastic program (ICSE school) is designed in a sequential arrangement of learning experiences that will provide a spiral of cumulative learning.
The multilingual program beginning from our pre school will help the learner to connect with the outside world and make him a better communicator.
Teaching strategies like organized discussion, working in groups and activities around data handling at our school in Kandivali will address mathematical concepts of number sense, addition through combination, subtraction through take away and spatial sense in a three-dimensional world. The Environmental Studies program at day school shall help a child to relate his/her local knowledge to what is learnt in class. All activities are carefully designed to develop life skills and provide opportunities to learners to ensure their all-around development at KES International primary school in Kandivali.
We will involve kids in inquiry-based learning and influence them to take part in several intra-school/inter-school collaboration activities as the best primary school in Kandivali West. Additionally, they will be given the chance to perform publicly during occasions that are observed across schools in Kandivali West.
Problem-solving, reasoning, critical thinking, communication, and collaboration skills will be developed through a co-curricular programme at KES International School, Kandivali West Mumbai that includes creative writing, design thinking, programming, sports, music, and art.
Starting from the pre-primary school in Mumbai till secondary school, KES stands among the top schools in the school listing. If you want to enrol your child in the city's top school, connect with us via the contact details mentioned on our website and know in detail about the fee structure of each class now!