Kandivli Education Society
Shining bright since 1936 !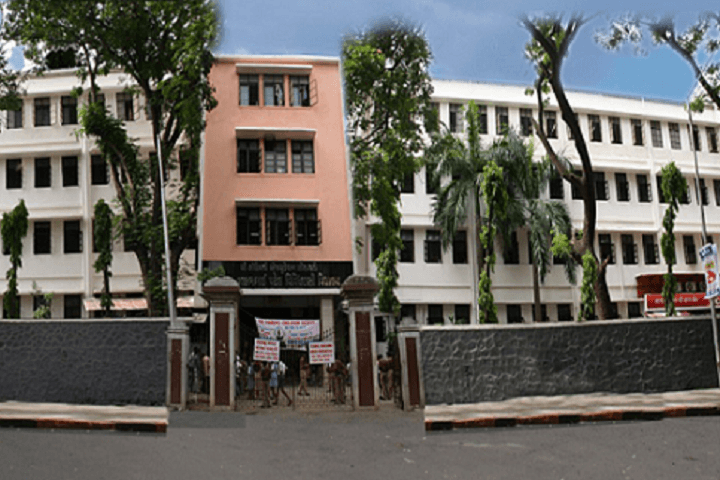 At the time when the entire country was gearing up for a long-drawn struggle to unshackle the bondages of slavery and high handedness of British rulers, seeds of a silent yet far – reaching revolution were being sown by a handful of visionaries in a distant sleepy village called Kandivli located about 23 miles away from Bombay city. It was in the year 1936 that Sri. Jamanadas Adukia, Sri. Gokaldas Ranchoddas and Sri. Lavji Meghji, along with few other like-minded and large-hearted local businessmen decided to take a small step forward and founded The Kandivli Education Society (KES) with a noble and patriotic objective of providing education in vernacular medium to the children from Gujarati families settled in this part of the Bombay province. The Society was registered under the Societies Registration Act, of 1860 vide registration no. 1557 of 1947-48 in June 1947 and the Bombay Public Trust Act, 1950 vide registration no. F – 253 (Bom.) in 1953.
As a result of the efforts taken by the founder members of the Society, Shree Kandivali Vidyalaya was started on 31st March 1936 with an enrolment of 13 students. In 1960, the school was renamed as 'Sardar Vallabhbhai Patel High School'; which popularly came to be known as SVP School over the years. Realizing the need, technical education was provided in 1961 and a Junior College section in science stream was added in 1976. The Junior college section was renamed as Shri. T. P. Bhatia Junior College of Science in 2004. Currently the SVP School has more than 4500 students on the T. P. Bhatia Junior College of Science has about 2500 students.
The establishment of SVP Night School in 1970 reaffirmed the commitment of KES to rise to the expectations of the common man. It provided opportunities for many deserving youngsters to acquire knowledge along with upgrading themselves while continuing to earn their livelihood.
The year 1984 saw the establishment of Sangeet Mahavidyalaya affiliated to the Akhil Bharatiya Gandharva Mahavidyalaya Mandal, Miraj. It provided an ideal platform to hundreds of students who were passionate about pursuing their interest in Indian Classical Music, both vocal and instrumental, and dance.
Another milestone was achieved in 1989 when KES College of Arts & Commerce was established as it opened avenues of degree level education for the local population. Later, in 2008 the Junior College was renamed B. K. Shroff College of Arts and M. H. Shroff College of Commerce. The College is affiliated to the University of Mumbai and recently has acquired an autonomous status. It has a registered enrolment of 9000 students.
In 2009, KES ventured into the arena of international education when it started the KES Cambridge International Junior College offering 'A' level program of the University of Cambridge, United Kingdom. This certification is recognized as entry-point qualification to undergraduate program in over 125 countries across the world.
As part of our endeavour to offer quality and affordable education, we decided to offer the residents of Kandivali West and the neighbouring suburbs an ICSE school. We have partnered with Max Edusol to be our operational partners. We are glad to associate ourselves with illustrious experts in the field of education – partners who have over 100 years of collective experience of working with ICSE schools between them.
Today as many as 18000 students are studying at KES institutes. The journey from 13 to 18000 has been quite remarkable. The magnificent contributions by many luminaries and philanthropists in terms of their time, money and efforts over the years have made the KES an outstanding and exceptional educational organization that it is today.